Access control for companies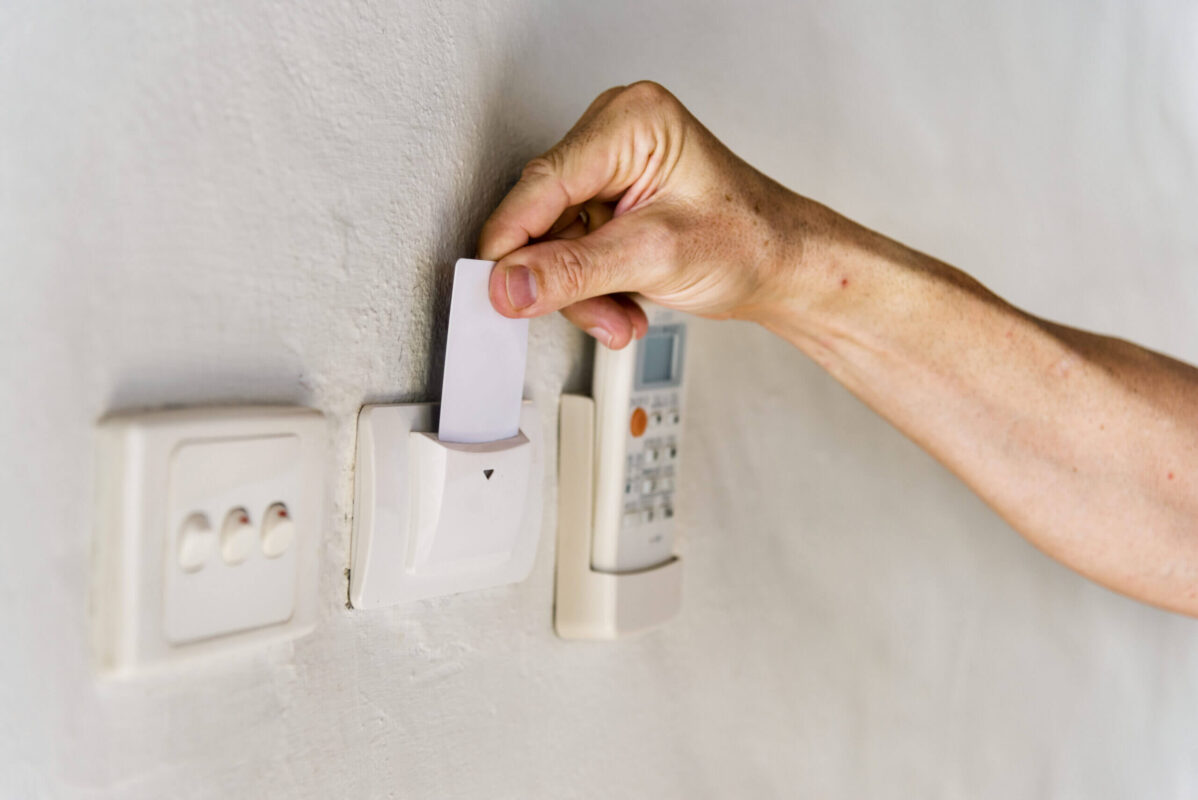 More and more professionals are choosing to install a physical access control system in their company. This type of system allows professionals to have absolute control over the people who are coming and going in their business, thereby increasing the level of security.
This is particularly useful to prevent unauthorized access and to protect your employees and expensive equipment. By having an access control list of people who move between your walls, you can therefore rest easy knowing that your business is secure.
Learn more about access control solutions as well as our tips on choosing the right one for you.
Which access control system should you choose for your business?
In addition to access control, we also offer options such as remote monitoring for business, commercial security camera systems, and commercial alarm systems. This will allow you to considerably increase the level of security in your company and avoid any common security risks.
There are different user access control technologies, such as using magnetic cards, chips, or even access control via biometric feature. Depending on your needs, one of these security solutions may be perfectly suited to improving the security of your business.
Now let's discover what sets these access control panels apart.
Card or chip access control
For an office access control system, most professionals opt for common access card or chip control. Taz Alarme offers you fast, reliable, and professional installation of a card control system.
Biometric access control for companies
For businesses looking for a higher level of security with authentication in situations, we strongly recommend the biometric control system. Biometrics is the system that uses fingerprints or irises (facial recognition) to control human user access to businesses. This is the most efficient and reliable technology.
Easily control access to your business
Several reasons justify the presence of an access control security system in your company. Here are a few of them.
Improve the security of your business premises
The first reason is to improve the security measures in your company. By installing an electronic access control system, you make sure to limit access to your building only to approved persons. The risks of intrusions are reduced, and you can maintain your peace of mind, even when you are away.
Control over the movements within your company
Physical security systems are highly advanced. Modern companies are therefore able to control comings and goings, like access to employees or access to visitors, thanks to personalized access control management systems. For example, a person who works in the office section (finances, human resources) would have unauthorized access to the research and development section of your company for security reasons.
Protect trade secrets
Access control is also practical for companies with trade secrets. For example, to protect formulas or even safes, only one person with authorization will have temporary access rights to them.
The advantages of physical security systems for companies from Taz Alarme
Taz Alarme is a company specializing in commercial security. Since 2015, we have offered high-tech secure access control systems and fast, professional, and courteous service. Let us help you keep your peace of mind thanks to our professional security equipment.
In addition to our fast installation service (24–72 hrs.), we offer you the following advantages:
Professional after-sales service
Financing options that meet your needs
Competitive prices for the purchase and installation of security equipment
We also offer basic, extended, and satisfaction warranties.
If you have any questions about our access control systems, don't hesitate to contact us. A commercial security advisor will inform you of your options and the most suitable system for your needs.